Planet B Workshop – Surreal Worlds, Utopia vs Dystopia, Paradise, Hell …
Im Sommer 2023 fand im Rahmen der Digitalen Werkstatt Design jeweils ein Online-Workshop zusammen mit der TUK – Technical University in Nairobi, Kenia und der UP – University of Pretoria, Südafrika statt. Zusätzlich nahmen Prof. Klaus Neuburger und Studierende der HS Salzgitter teil. Die Workshops waren für Studierende des Creative Arts and Media-Studiengangs konzipiert, doch auch lokale Künstler*innen nahmen daran teil. Das Ziel war es, gemeinsam an internationalen und kollaborativen VR/AR-Projekten zu arbeiten und surreale Welten zu erschaffen.
Dabei arbeiteten wir gemeinsam in STYLY und weiteren Programmen wie Nomad und Blender und lernten in diesem Zuge die verschiedenen Funktionen und Möglichkeiten dieser Programme kennen. Es wurde ein kreatives Umfeld geschaffen, in dem jede*r Teilnehmer*in Fähigkeiten und Kenntnisse in VR und AR erwerben, bzw. erweitern konnte.
Die Workshops boten eine einzigartige Gelegenheit, um auf internationaler Ebene gemeinsam an Projekten zu arbeiten, Ideen auszutauschen und neue Fähigkeiten und Techniken zu erlernen, um kollaborativ eine immersive Welt zu erschaffen.
Workshopleitung: Claudia Mai, Ulrike Brückner (Digitale Werkstatt Design)
//
In the summer of 2023, the Digitale Werkstatt Design organized an online workshop together with the TUK – Technical University in Nairobi, Kenya and the UP – University of Pretoria, South Africa. In addition, Prof. Klaus Neuburger and students from the HS Salzgitter took part in the program. The workshops were designed for Creative Arts and Media students, but local artists took part as well. The goal was to work together on international and collaborative VR/AR projects and create surreal worlds.
We worked together in STYLY and other programs like Nomad and Blender and got to know the different functions and possibilities of these programs. A creative environment was created in which each participant could acquire or expand skills and knowledge in VR and AR.
The workshops provided a unique opportunity to work together on projects at an international level, exchange ideas and learn new skills and techniques to collaboratively create an immersive world.
Workshop management: Claudia Mai, Ulrike Brückner (Digitale Werkstatt Design)
WORKSHOP #1 MIT DER UP – UNIVERSITY OF PRETORIA, SÜDAFRIKA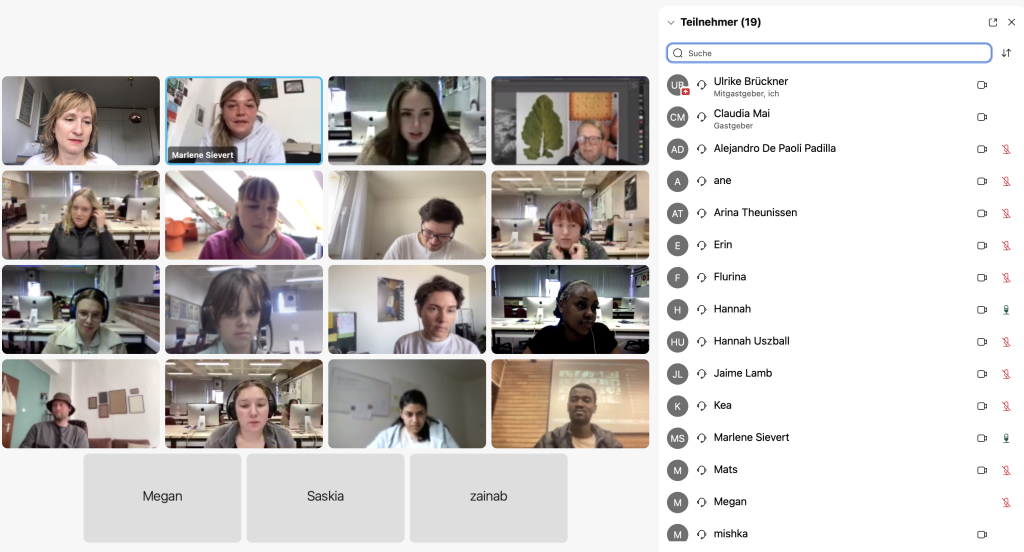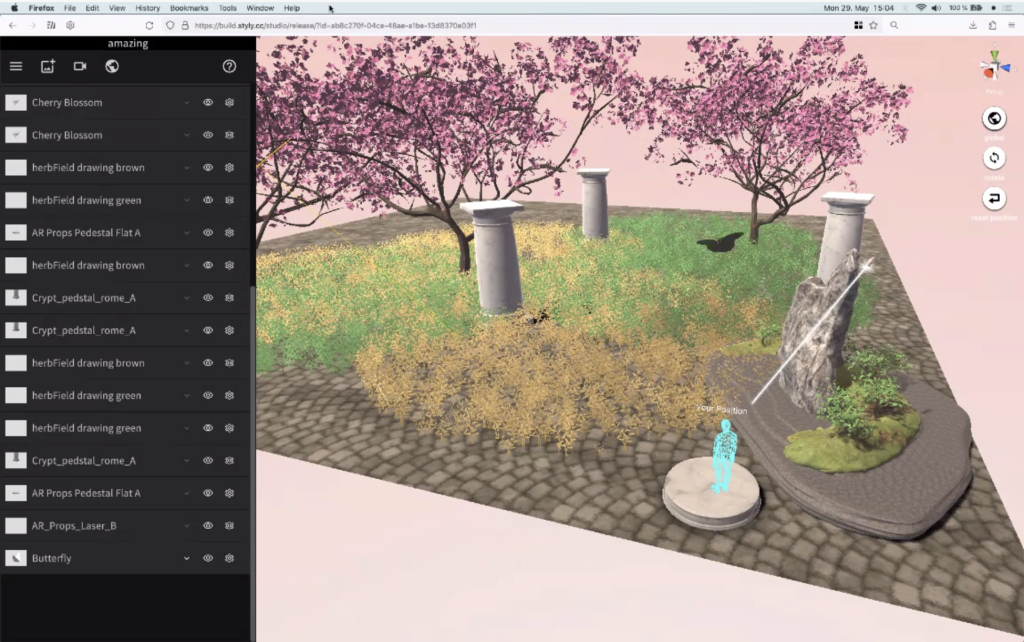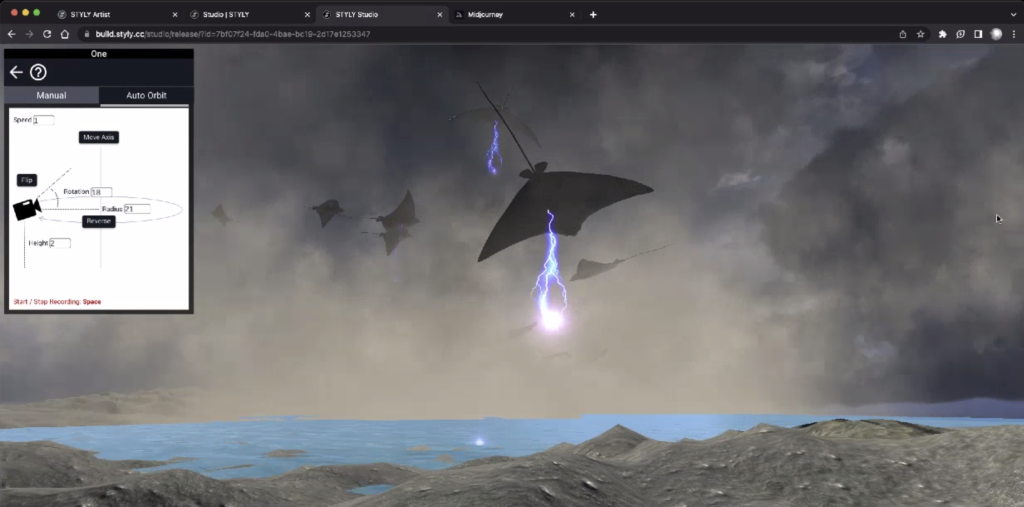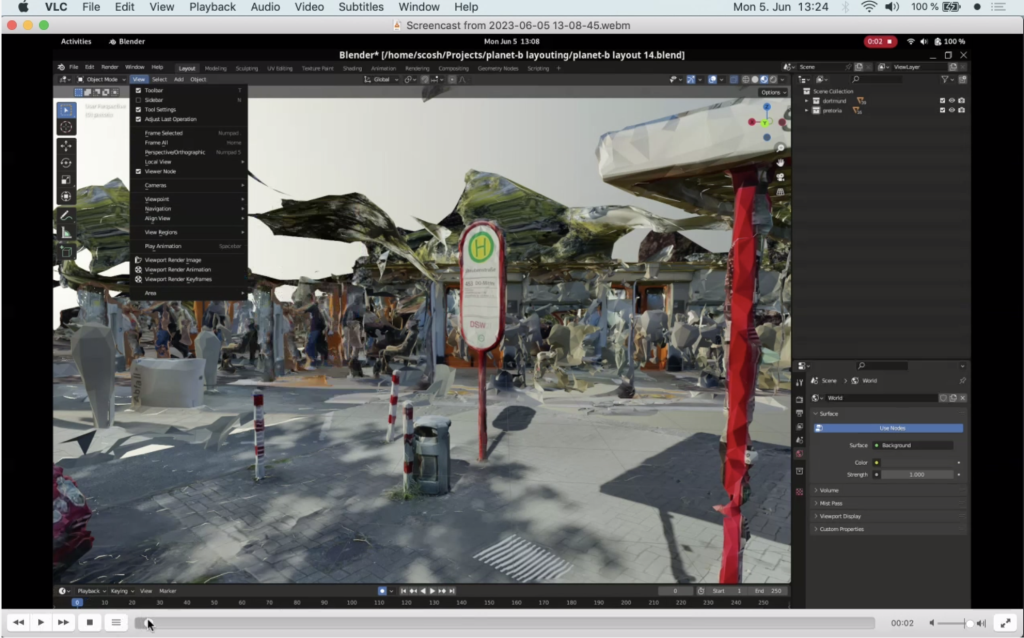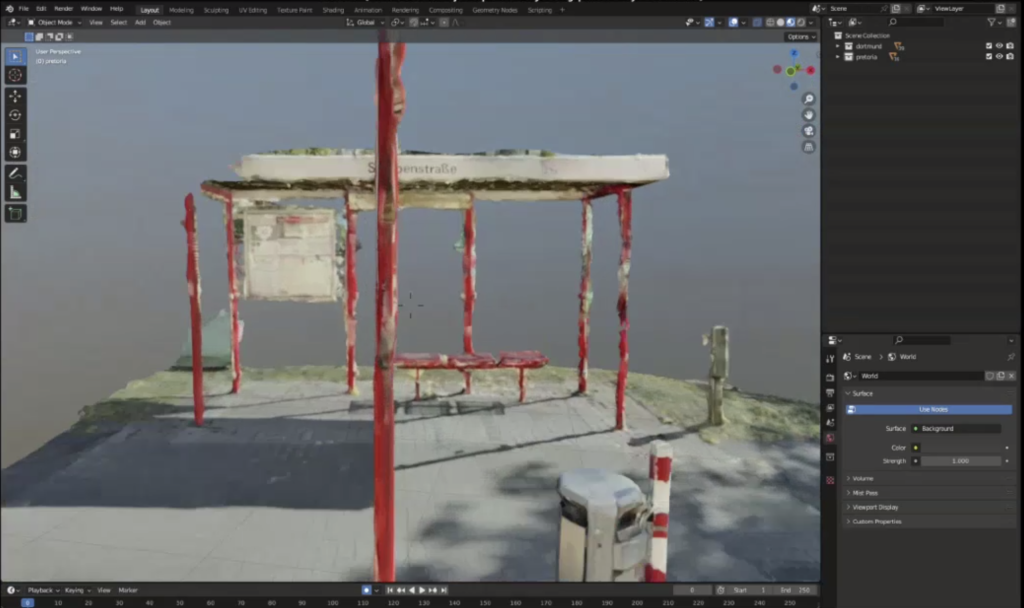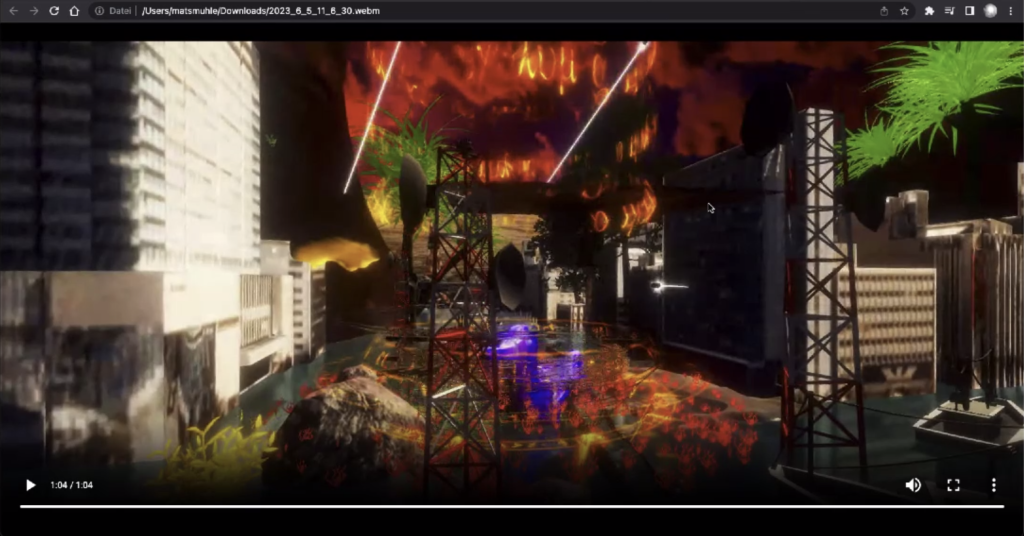 Kommunikation über Discord // Communication via Discord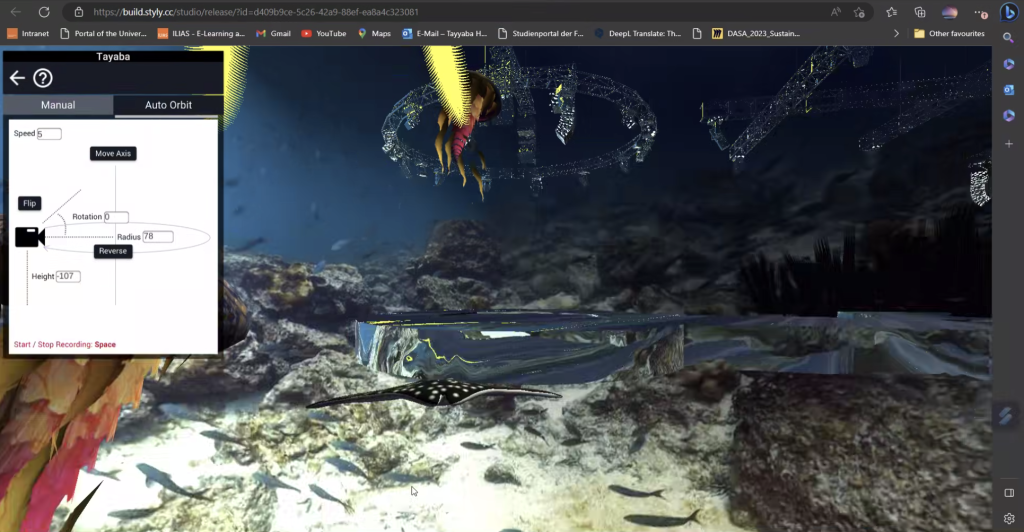 WORKSHOP #2 MIT DER TUK – TECHNICAL UNIVERSITY IN NAIROBI, KENIA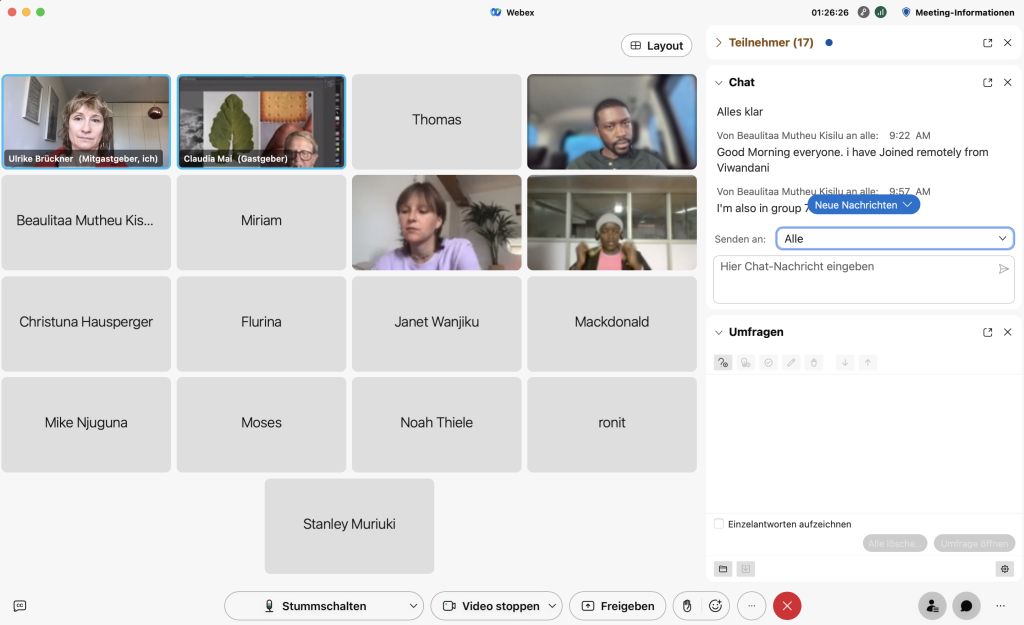 Kommunikation über Discord // Communication via Discord